Profile
Passion and Professionality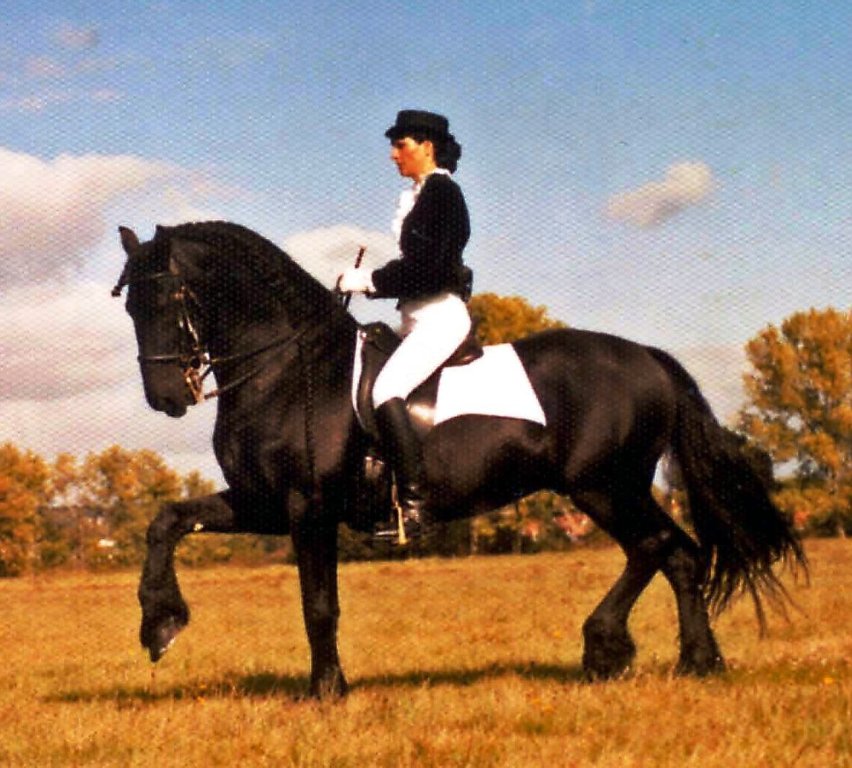 Claudia has ridden all her life and trained horses for over 14 years in many disciplines ranging from natural horsemanship, lunging, double lunging, work in hand, work on long reins to classical dressage as well as driving. She trained her Friesian Stallion Arjen who she got when he was 3 years old from basic ground work to Grand Prix level and her daughter's Shetland Pony Bobby, being already 25 years old, in many disciplines of high school level such as piaffe, pesade, two tracks, Spanish walk, kneeling and lying down. Bobby was still able to perform these lessons at the age of 34 years.
She has trained a large number of horses ranging from Shetland Ponies to Shire horses in all disciplines as well as race horses in natural horsemanship, groundwork, and lungeing in Germany, Spain and New Zealand.
Claudia was schooled in ground work and natural horsemanship by Klaus Ferdinand Hempfling (author of "Dancing with horses" and," Body Language") and schooled in lunging, double lunging, long reining by Philipe Karl (former Head Rider of the Cadre Noir, France) and trained in classical dressage by Professor Albrecht (Head of the Viennese Riding School, Austria) and by Joaquin Vazquez (Head Rider of the Royal Andalusian Riding School in Jerez de la Frontera, Spain).
Besides thorough and careful training, individually suited for the horse and owner, Claudia provides treatment and advice in holistic medicine and natural therapies. She has over 23 years of experiende in natural therapies and offers a broad range of holistic medicine treatments such as homeopathy, herbalist practice, reiki, horse ostheopathy and other therapies.